The Walking Dead: World Beyond | Série derivada ganha imagens inéditas
A AMC divulgou novas imagens de The Walking Dead: World Beyond, nova produção derivada de The Walking Dead. Confira abaixo os registros: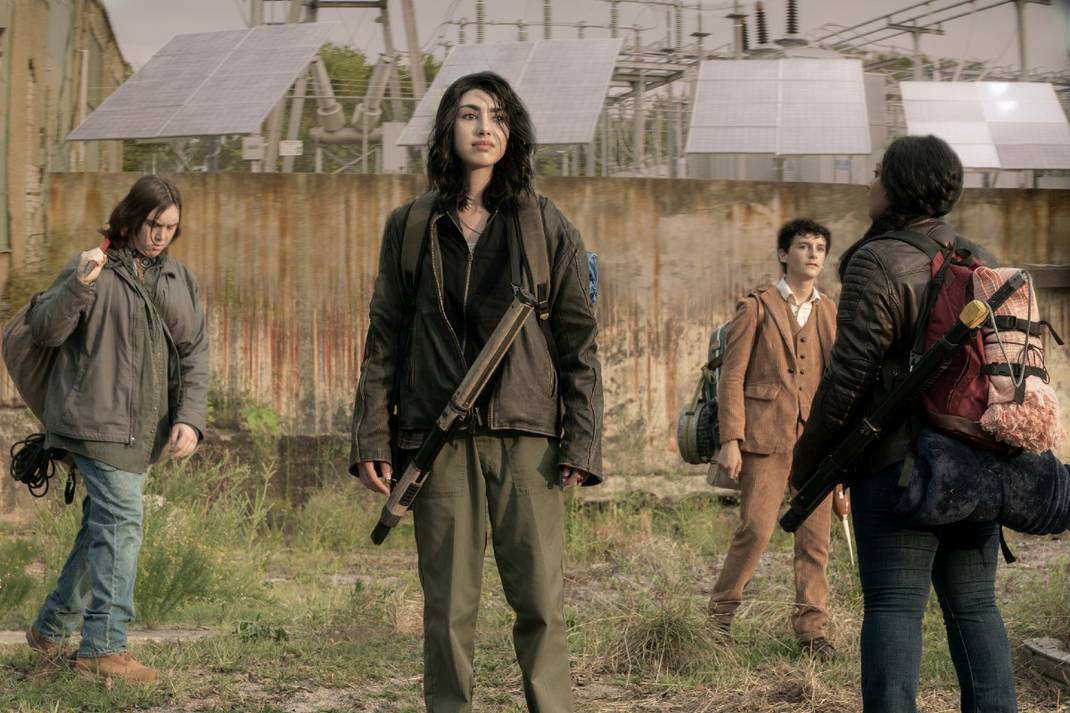 World Beyond estreia em 4 de outubro nos EUA – mesmo dia em que o finale da 10ª temporada de The Walking Dead vai ao ar.
Narrando a jornada da primeira geração a crescer no apocalipse, o seriado terá 10 episódios e será centrado em um grupo formado por duas irmãs e dois amigos. O elenco conta com Aliyah Royale, Alexa Mansour, Annet Mahendru, Nicolas Cantu, Hal Cumpston, Nico Tortorella e Julia Ormond.
Confira a sinopse oficial: "alguns serão heróis. Outros se tornarão vilões. No final, todos se transformarão para sempre. Crescidos e cimentados em suas identidades, tanto bons quanto ruins".
O drama terá direção de Jordan Vogt-Roberts, de Kong: A Ilha da Caveira. O roteirista e produtor de The Walking Dead, Matt Negrete, servirá como showrunner na nova produção, além de ter criado a série com o chefe de conteúdo da franquia, Scott Gimple.
fonte: omelete