King's Man: A Origem | Ralph Fiennes e Gemma Aterton são foco de novas imagens
King's Man: A Origem, prelúdio de Kingsman, teve novas fotos reveladas pela Empire, que detalham o visual dos personagens de Ralph Fiennes, Oxford, Djimon Hounsou, Shola, e Gemma Arterton, Polly. Confira: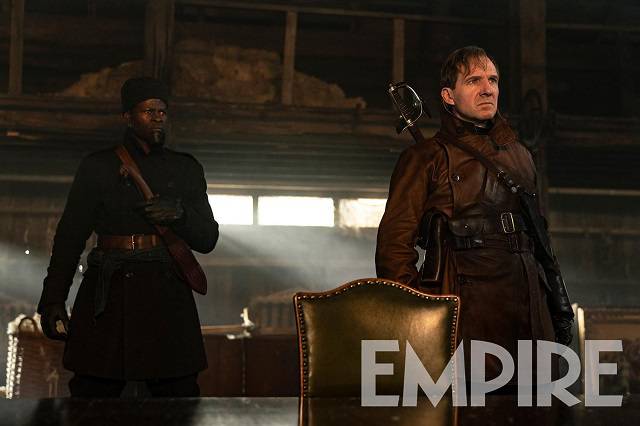 Em entrevista à Empire, o diretor Matthew Vaughn falou que o prelúdio já aquecerá para os acontecimentos do próximo filme da franquia, que continuará a história de Eggsy (Taron Egerton) e Harry Hart (Colin Firth): "Nós colocamos as sementes do que acontecerá em Kingsman 3 lá trás, neste filme. E será muito diferente" .
The King's Man se passará durante a Primeira Guerra Mundial e mostrará as origens do grupo de espiões visto nos dois primeiros longas. O elenco conta com Liam Neeson (Busca Implacável), Daniel Bruhl (Capitão América: Guerra Civil), Aaron Taylor-Johnson (Vingadores: Era de Ultron), Charles Dance (Game of Thrones), Matthew Goode (Watchmen), Gemma Arterton (Principe da Pérsia: As Areias do Tempo) e Harris Dickinson (Trust).
A direção será de Matthew Vaughn. Nos EUA, a estreia está marcada para 18 de setembro de 2020.
FONTE: OMELETE